New York City holidays - Iconic, stylish and full of possibilities
New York; everyone wants to be a part of it. With Central Park, the towering Empire State Building and the iconic Statue of Liberty right at your feet, there is lots to explore in this metropolitan's paradise. We can offer you fantastic tailor made holidays to the city, so why not combine your city stay with the warm sands of the Bahamas or the glamorous Las Vegas Strip with a twin or multicentre holiday.
Why American Sky?

Your money is safe
We safeguard your money with IAA protection and have membership to codes of best conduct.
Why American Sky?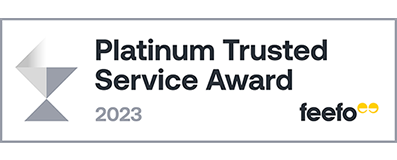 Award Winning Excellence in customer service
Awarded 2023 Feefo Platinum Trusted Service Award for Tropical Sky's excellence in customer service.
Why American Sky?

We answer quickly
On average, calls are answered within three rings. We also respond to emails quickly.
Why American Sky?

We offer expert advice and great service
Our luxury tailor-made holidays are created with impeccable service from start to finish.
A city that's famous for a reason
New York City is the Big Apple. It's the City That Never Sleeps. But New York is so much more than just the sum of its clichés. It is the perhaps the most famous symbol of America and the most famous city in the world.
Just think of the name – New York – and your head will fill up images: the Statue of Liberty, Central Park, the Manhattan skyline, the super-gloss designer-name stores, the yellow taxis and it just goes on and on. But for every brand name, you'll find a little independent store selling things you won't find anywhere else. For every tourist trap, you'll find a slice of authentic and fascinating culture. This throbbing, evergreen metropolis is truly vibrant and completely multicultural. And yet, it retains an almost homely atmosphere. The locals are a friendly too – a far cry from the aloof 'New Yorker' often portrayed by the media.
What you do here will largely depend on the season of your visit. Spring and summer are hot and humid, but they're perfect for exploring the enormous Central Park, where you'll find everything from volleyball games to performance poetry on a daily basis. Pick a clear day to experience the best views from the Empire State Building. In autumn and winter, you'll need to retreat to your warmest clothing, but the cold brings with it some additional treats. The famous Macy's Thanksgiving Day Parade sparkles through the streets in late November and the shows of Broadway offer a welcome respite from the weather. The shops are fantastic too – with everything from sprawling malls and mega-bucks designer-label boutiques to bargain-filled markets and unique antique shops. And, of course, no matter when you go, shopping will be on the menu.
Speaking of menus, let's not forget the incredible range of food and drink on offer. New York is the kind of place where it's easy to find a cocktail for the price of a three-course meal, and a three-course meal for the price of your plane tickets. But you'll find the ultimate in cheap eats too. Don't leave without trying an authentic slice of New York pizza pie or getting up early and sampling the delights of a freshly baked bagel. With culinary influences from all over the world, you can find just about anything
There's no need to spend every moment in Manhattan, either; the different boroughs each offer their quirks. Try the gritty charm of Harlem, the laid-back beaches of Long Island or the unpretentious spirit of Brooklyn, if you're looking for a little break for the standard New York city break. If you're a sports fan, and even if you're not, you should try to check a game or match somewhere around the city – American football, basketball, baseball and ice hockey are represented, as well as the tennis US Open, which is based at Flushing Meadows.
Five reasons to visit New York
The diversity of the boroughs – Manhattan is magnificent and awe-inspiring, but the constant battle against throngs of pedestrians means it is far from what could be described as relaxing. When the trawl becomes tiresome, consider heading out to the sandy shores on the south of Queens or the unexpected suburbs of Staten Island
The tourist attractions – while it might not seem like the most adventurous plan, seeing New York's top tourist attractions is definitely worth doing. There's an almost endless list, but the Empire State Building, the Guggenheim, the Statue of Liberty and Times Square
The entertainments on offer – New York has an endless stream of ways to keep you entertained. Theatre productions on Broadway are a popular choice or you can opt for seeing one of the sports teams
The shopping – this is truly one of the world's ultimate shopping destinations, whether you're looking through the gigantic department stores or searching out bargains in the boutiques
The food – a city for foodies, New York offers virtually every kind of restaurant you can imagine as well as street stalls and fast food joints
New York
Quick facts
Flying Time: 6 hrs 50 mins
New York
Quick facts
Time difference: GMT -4 hrs
New York
Quick facts
Currency: US dollars
New York
Quick facts
Dialling code: 00 1 212
New York
Quick facts
Language: English
Inspired travel with our expertise
Explore our New York Locations
Find your perfect holiday
Talk to our friendly team
01 6649900
Call us 9am-7pm Mon-Fri / 9am-5pm Sat-Sun